Ranno & Cherry Badloo
I want to commend and thank this couple for creating an atmosphere of family homeliness. By affording couples the forum to be themselves without inhibitions to understand their spouse and to be comfortable in their relationships. Cherry and I have been able to interact with other couples and accept each other in a more meaningful way after each one of these meetings. Thank you, Raymond and Leslie, you are serving humanity and God with this initiative.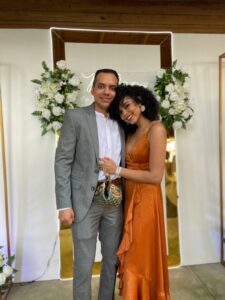 Fernando & Polethe Nufio
We characterize ourselves as an active, happy, and young married couple. We have learned what our favorite activities are and try to do them often. Most importantly, we share a common belief that God created marriage to give Him glory. We believe marriage support and counseling are necessary at every stage of the marriage and that's why we decided to join a Christian marriage community. Through this group, not only has our relationship as a couple grown, but also our personal relationship with God. This marriage community will continue to be a blessing in our lives through the most difficult times as well as in the happiest.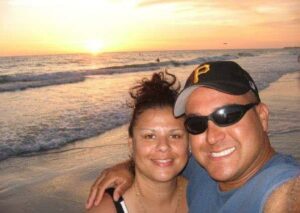 Angel & Bertha Morales
Leslie and Raymond have been a God send for so many marriages struggling to keep their family intact! When you speak with them, you don't feel like you are getting advice from some perfect couple that has never gone through what you are dealing with. No, Leslie and Raymond are very transparent in the struggles they have gone through and overcome. They are the perfect example of circumstances the enemy meant for evil, but God turned around for His good. They are a power couple equipped to encourage and strengthen your marriage. They are the real deal!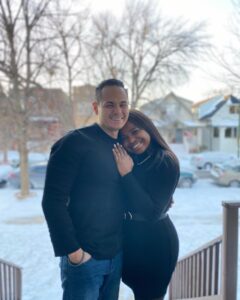 Russell & Maire Walker
We are part of Leslie and Raymond's Christian marriage group. Which is great to deepen our faith and strengthen our marriage. We come together to pray, study the Bible, and support each other as we navigate the challenges of marriage. The group is a great community which feels more like a family. Also, it helps us stay focused on our relationship goals. The biblical perspective and teachings provide guidance and insights for resolving conflicts and improving communication. Overall, the group is a valuable resource for couples looking to grow in their faith and strengthen their marriage.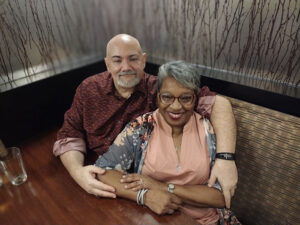 Joe & Marcia Moreno
Raymond and Leslie are a blessing, the Holy Spirit has given them the talent to share God's light. They have helped us realize that a successful marriage must have Christ at its center. They have been transparent in their marriage and love for Jesus. They are rich in the Spirit and Truth. They are an example of what a three chord marriage truly looks like. They're spreading of the marital gospel principles have brought us a greater understanding of what God wants us to be in our marriage. God has truly blessed them with a talent for bringing His Truth into focus for us.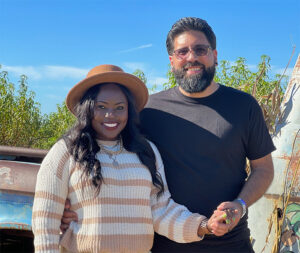 Carlos & Tia Fermaint
We started attending this ministry a few months ago and we are so thankful to have found this platform. Leslie and Raymond have a heart of a servant for married couples. Their group and their teaching have been very instrumental to both me and my husband. As newlyweds, navigating the oneness God intends could be challenging at times; we needed community to live this out and we found it through this ministry.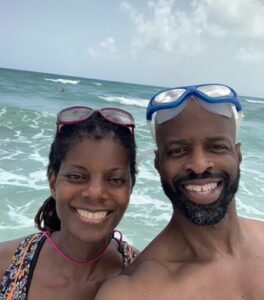 Kenny & Vonnie Benjamin-Brown
We have been married for almost 17 years and have been involved in many marriage ministries. When we moved to the Orlando area in 2020 from Los Angeles, it was during Covid. We felt isolated and had no friends in Orlando. We met Leslie and Raymond and began attending their marriage group. They have been such a huge blessing to us. Their transparency and focus on God's Word is what makes them such great communicators and example of a healthy Christian marriage. We always look forward to our group. We appreciate how much they seek God's direction in their lives. We are truly blessed to do life with them.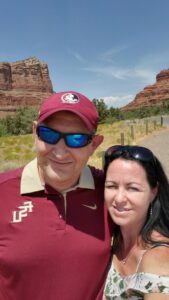 Steven & Julie Hummel
Raymond and Leslie are a gift to anyone who knows them. They are as real as it gets! In the midst of all they have been through, they have learned to lean into God and cast it all on him! While their testimonials of God's goodness are great individually, they are even more spectacular together! Being around them is seeing God's work in motion and we are honored to be a part of it!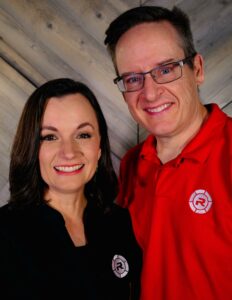 Jim & Cindy McMahel
Ray and Leslie are committed to building strong marriages, and they have walked this out in their own lives. We have been honored to do life with them and watch them influence the lives of dozens of couples, because they are yielded vessels of God's glory as they partner with Him in every facet of their lives.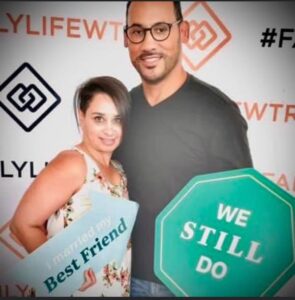 Daniel & Zulma Rojas
The Funk's, Wow!! What a power couple!!

You know there are people that you meet, and you just connect, and then there are people that when you meet them, you just know it is divine intervention. That is exactly what we felt when we met Ray and Leslie. We met them at a meeting for what would be our first marriage mission's trip to Jamaica. We connected right away, and they have become our friends, mentors, leaders, and true witnesses of the goodness of God. Ray and Leslie are those kinds of friends that you can pick up the phone for prayer, for godly advice or just to talk, and they are right there to listen, to pray, to encourage. They are those friends that will tell you the truth in love. They are true witnesses of what God can do when a marriage is failing. Their testimony of forgiveness, sacrificial love and true surrender to God is one that inspired us. Their story let you know that there is hope for your marriage when you allow God to be that third cord in a three-strand marriage. We will forever be thankful to God for allowing our paths to cross and have the honor to call them our friends.

Ed & Liz Padilla
Where do I begin. My wife and I highly value our personal commitment to the institution of marriage and couples in general. Which is why we've continually participated and get involved with married couple groups. Along the way we've encountered many couples with distinct walks of life. Case in point the Funks.

A lively couple with a strong commitment to their convictions, namely working with couples and marriages to connect, grow, and serve. Their outreach is growing. They are true to themselves, each other and the greater community as a whole, but particularly the God fearing believers. How my wife and I have been touched by their ministry has caused us to continue our personal commitment to encourage and help build the body of Christ as married couples, but to a new and higher level. They're making it perfectly clear there is infinitely more. Thank you.